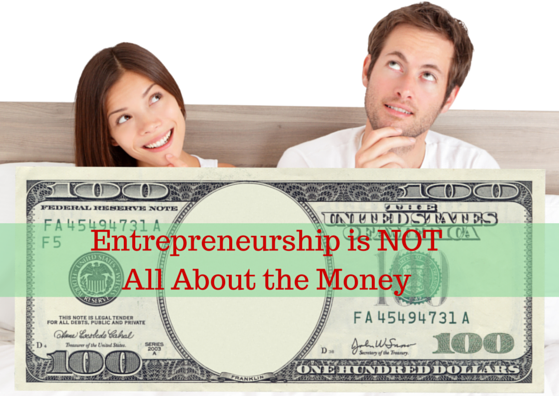 So… you want to be an entrepreneur…What does even being enterprising mean? 
When I started my entrepreneurial journey, I did have the mindset that I all there is in being a business owner is to make money. As I learned and grew through many educational programs and listening to the leaders that I've known so far that…
Entrepreneurship Is Not All About the Money…
I came across this quote from one famous mentor, Jim Rohn, and I was amazed how it changed my mindset as he explained below.
Being enterprising doesn't just relate to the ability to make money.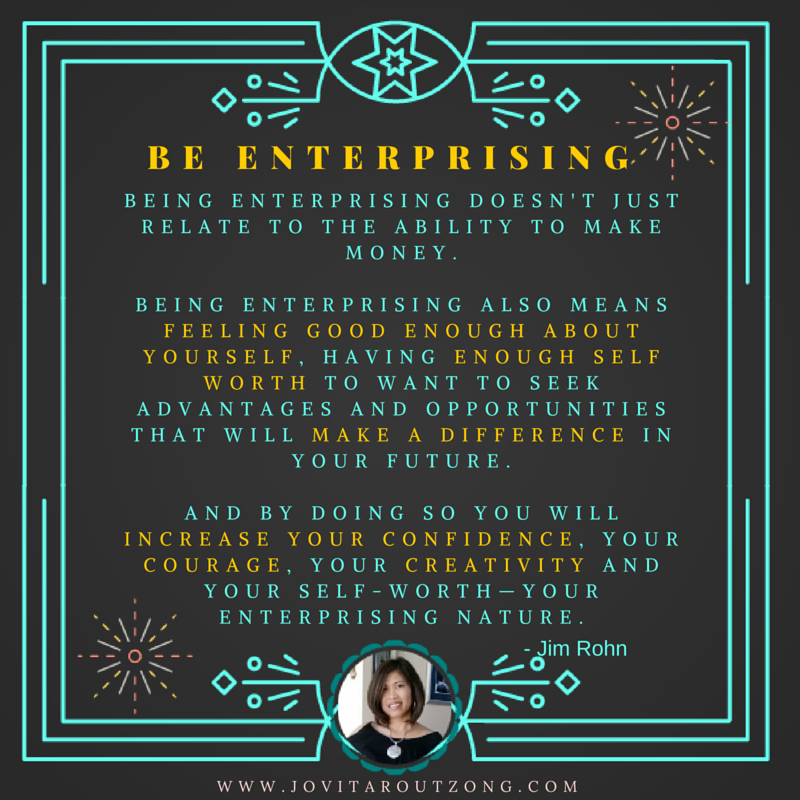 Being enterprising also means feeling good enough about yourself, having enough self worth to want to seek advantages and opportunities that will make a difference in your future.
I am truly convinced….Entrepreneurship Is Not All About the Money…
Helping other people to get them started and seeing their results is truly rewarding.
I have people from all over the world that connect with me on a daily basis asking how I get results in my business. Like any other successful people, I relay the message of getting their mindset right and taking action are just there is to it. Combined with consistency and associating with like-minded people also are a part of my success.
And all of these prove the next point…
And doing so you will increase your confidence, your courage, and your creativity, and your self-worth – your enterprising nature.
Have you done anything in your business that increase your confidence, your courage, your creativitiy, and self-worth?
If so, you have done yourself a great favor – you have just certified yourself as a real entrepreneur!
If not, you may want to read and learn more about what it takes to be one. It is not to discount your ability, but continuing to learn to grow and get better makes one a better person, not just being a good entrepreneur. A better person, whom your friends and family, and the new acquaintances will thank for, consult with, and learn from. Is that the person you want to become? I know I do.
Are you convinced that….Entrepreneurship Is Not All About the Money?
Let me hear your thoughts. Be glad to connect and hear what you have to say how Jim Rohn explained being enterprising.
Be your own boss,

FAST ACTION BONUS – Skip the wasted time and money on trying to figure out
how to be successful online…
and you can get F.REE coaching ($297 value) 
and fast track your success online!
If you are already a network marketer or in direct marketing…
and  if recruiting and selling aren't your thing,…
 if you want to sign up more customers and teammates as your only way to make money…
that has worked  and I am incorporating in my current business.
Connect with Me on Facebook
Email:

coachjovita@jovitaroutzong.com